Posts may contain affiliate links. Please see Disclaimer and Disclosure page for more details.


A real mom's guide to the best fruit for toddlers! Easy, simple, and nourishing fruit ideas for toddler snacks or side dishes.
Are you looking to find what fruit is best for a 2 year old? Can your toddler eat fruit every day? What fruits are good for toddlers to eat? This post will help!
I'm a mom of three sharing what fruits my toddlers eat, how to serve them, and mealtime (and snack time) inspiration to help make your life just a little bit easier.
You might also like these related posts:
Benefits of Fruit for Toddlers
For toddlers that might still be learning to eat and enjoy vegetables and other foods, fruit can help fill nutritional voids. Fruits are jam packed of many healthy nutrients and some benefits of fruits include:
good source of vitamins and minerals (like Vitamin C, Vitamin E, folic acid, and more)
good source of water and fiber
healthy alternative to junk food
can help protect against chronic disease
can help support a healthy immune system
Can Toddlers Eat Fruit Everyday?
Yes! Fruit can be part a healthy part of your toddler's daily diet. It is recommended that toddlers eat approximately 2-3 servings of fruit per day. One serving of fruit is approximately 1/4 cup.
Toddler love fruit? Don't worry too much about them eating too much fruit. The main issue with eating a lot of fruit is bloating and stomach discomfort. If your toddler isn't experiencing any discomfort and a balanced diet including other food groups, there isn't much of a concern.
Is Canned Fruit Good for Toddlers?
Canned fruit can be an excellent option for toddlers! Canned fruit is quick, convenient, healthy and often times softer and perfect for toddlers to chew and eat easily. Choose canned fruit in 100% juice instead of syrup or sugar-free, which often times contains artificial sweetener.
What about frozen fruit? Frozen fruit is also a great healthy and convenient option for toddlers. Thaw fruit before serving to your toddler.
How to Serve Fruits for Toddlers
There are so many ways to serve fruit to your toddler. Here are some of our favorites:
Toddler Fruit to Avoid
Foods that are too hard or large including some raw fruit or whole fruit can be a choking hazard for toddlers. You should cut hard foods like apples into thin slices or cook them until tender. Hard round fruit like grapes, cherries, or large blueberries should be halved or quartered for toddlers.
Best Fruit for Toddlers
Your toddler can eat just about any fruit you can think of! You do, however, want to make sure the fruit is cut and/or cooked appropriately so that it is not a choking hazard (see above section). Here are some of our favorite fruits for toddlers:
Apples (very thinly sliced if raw, or cooked until tender)
Bananas
Blackberries
Blueberries
Cherries (no pit)
Grapes
Kiwi
Mandarin Orange
Mango
Oranges
Peaches
Pear
Pineapple
Plums
Raspberries
Strawberries
Watermelon
More ideas to try: grapefruit, guava, papaya, dragonfruit, golden kiwi, plantain.
Toddler Fruit Meal Ideas
Here are some of my toddler's favorite fruits served up as side dishes: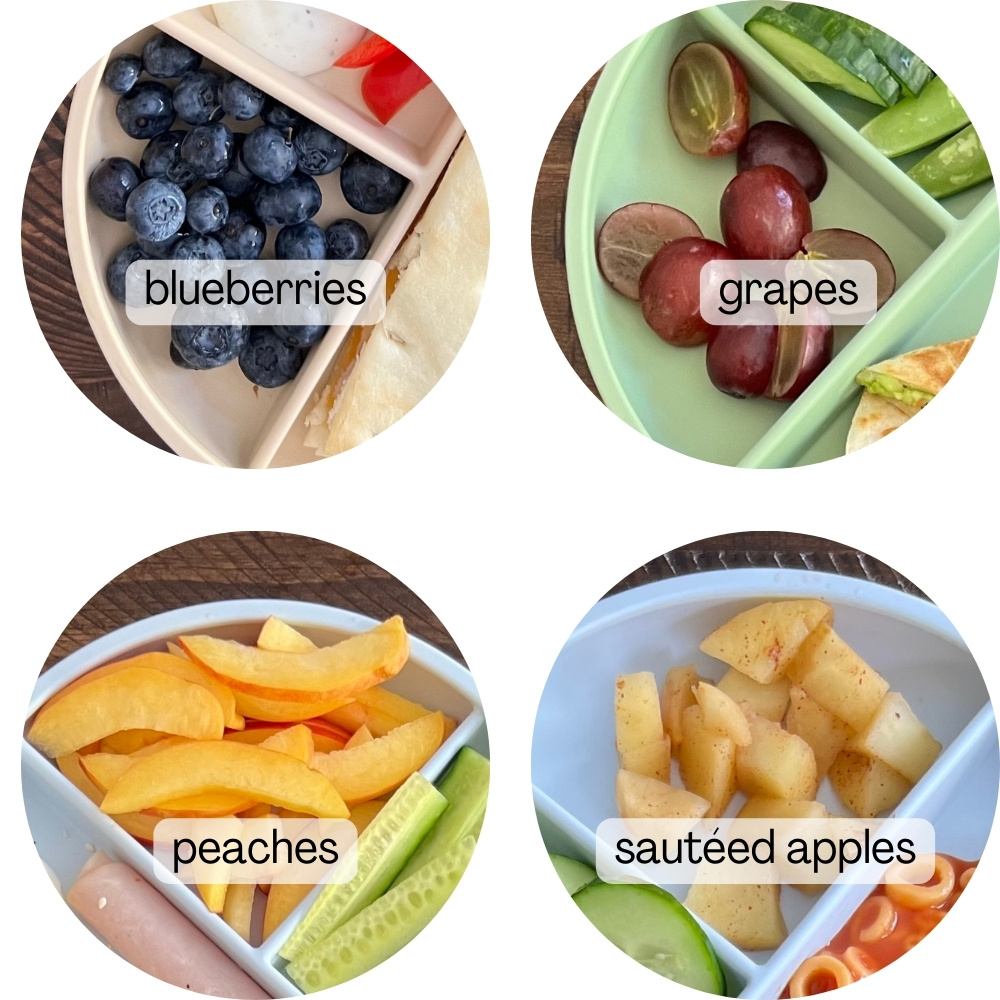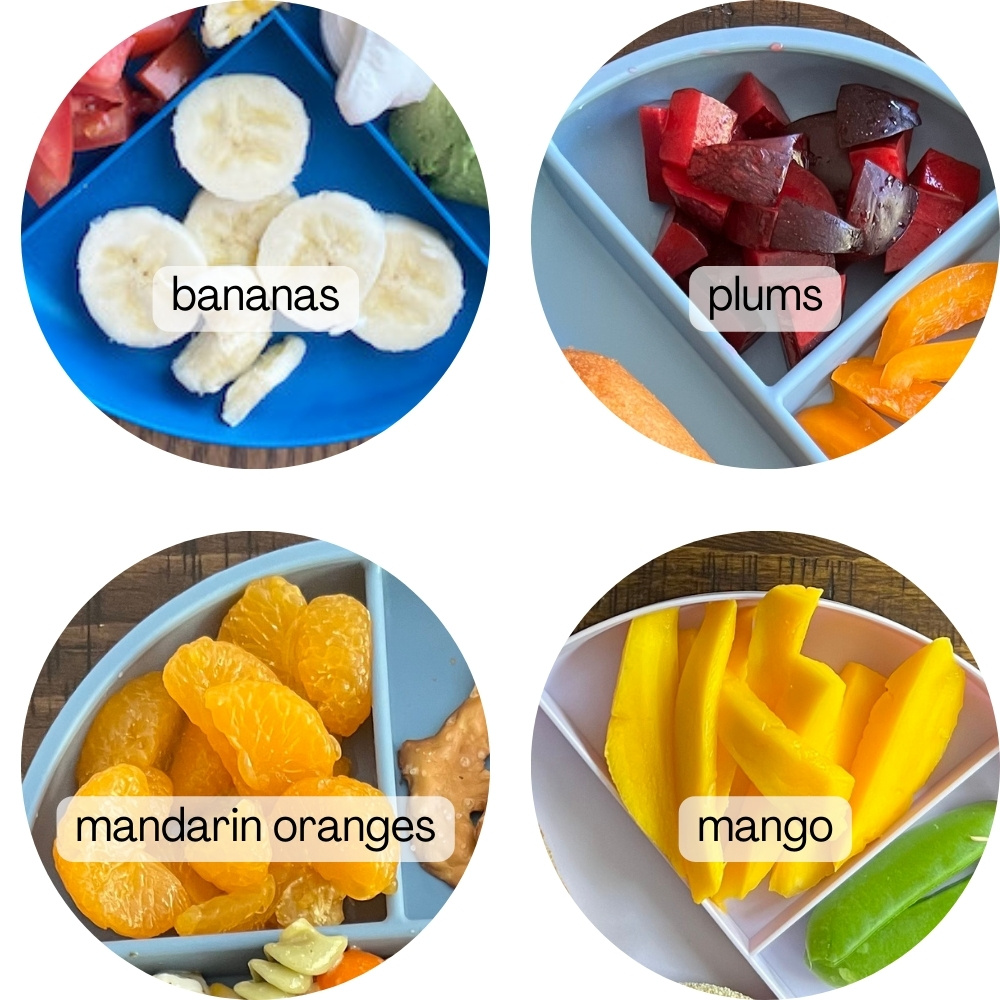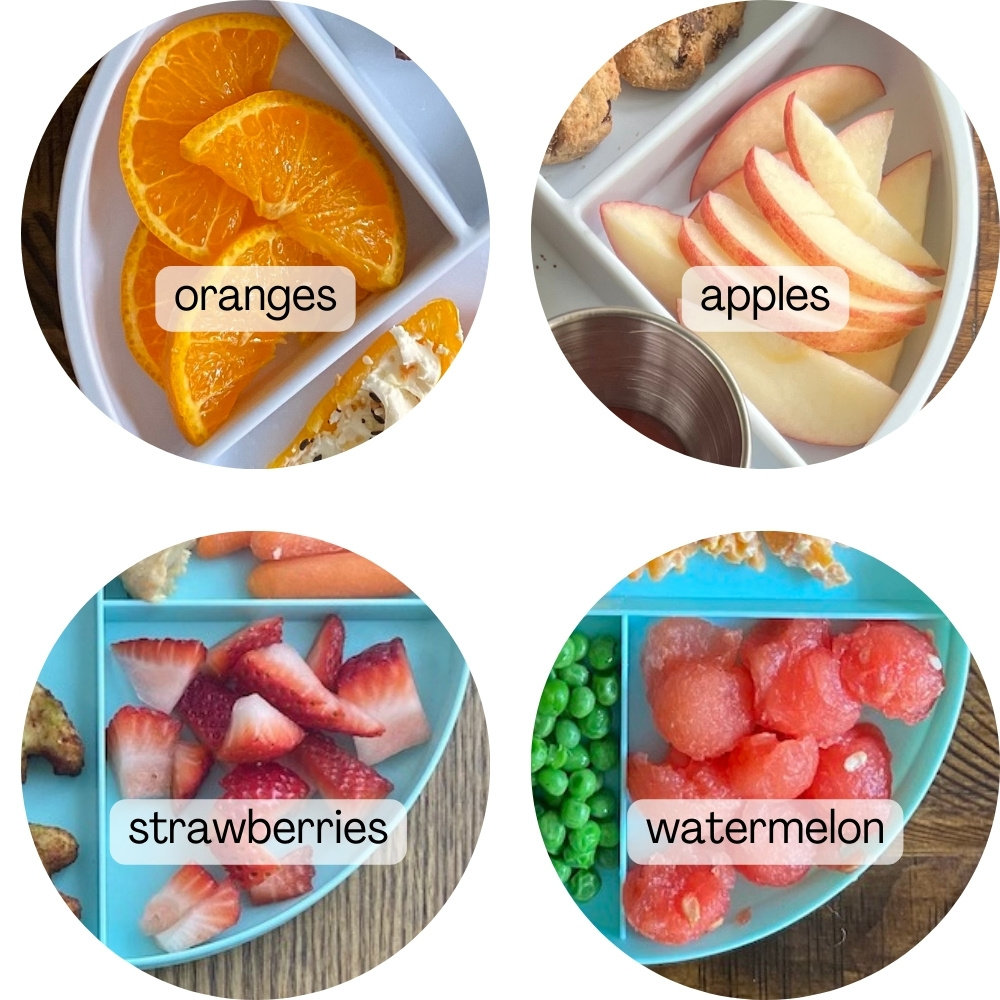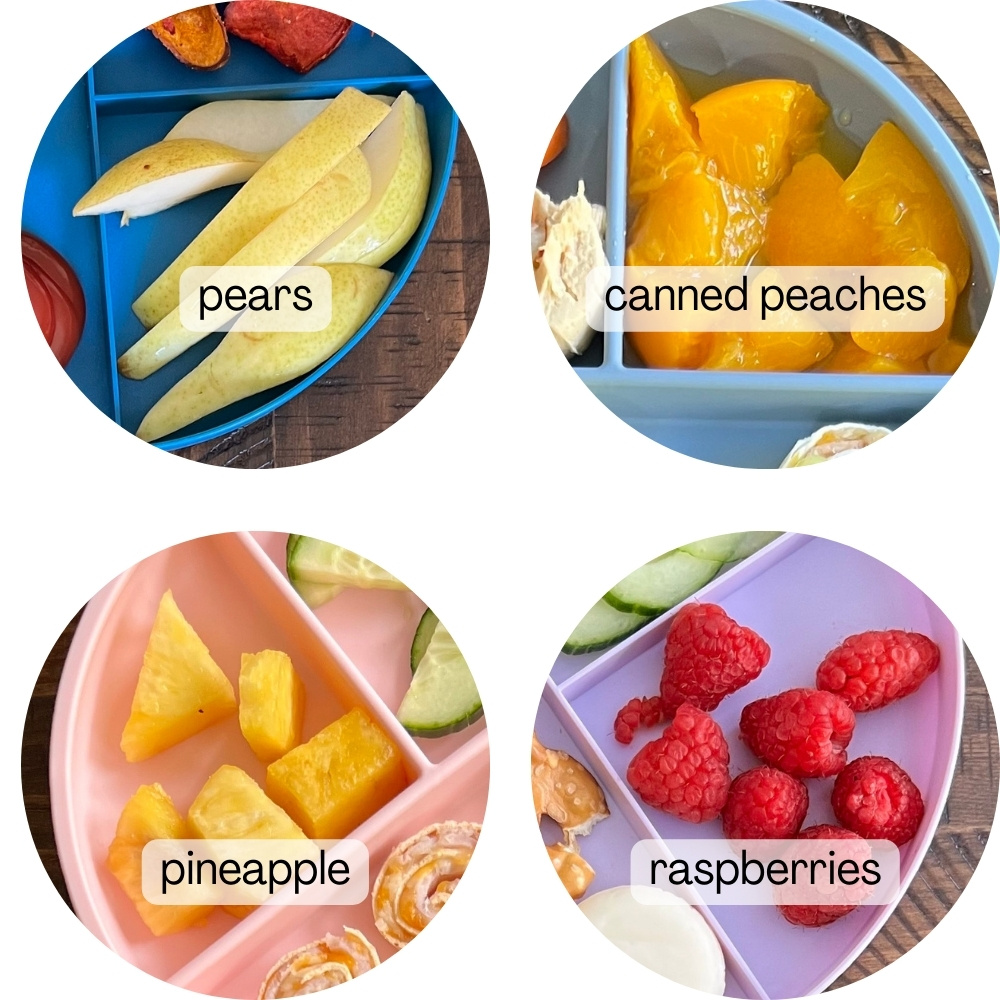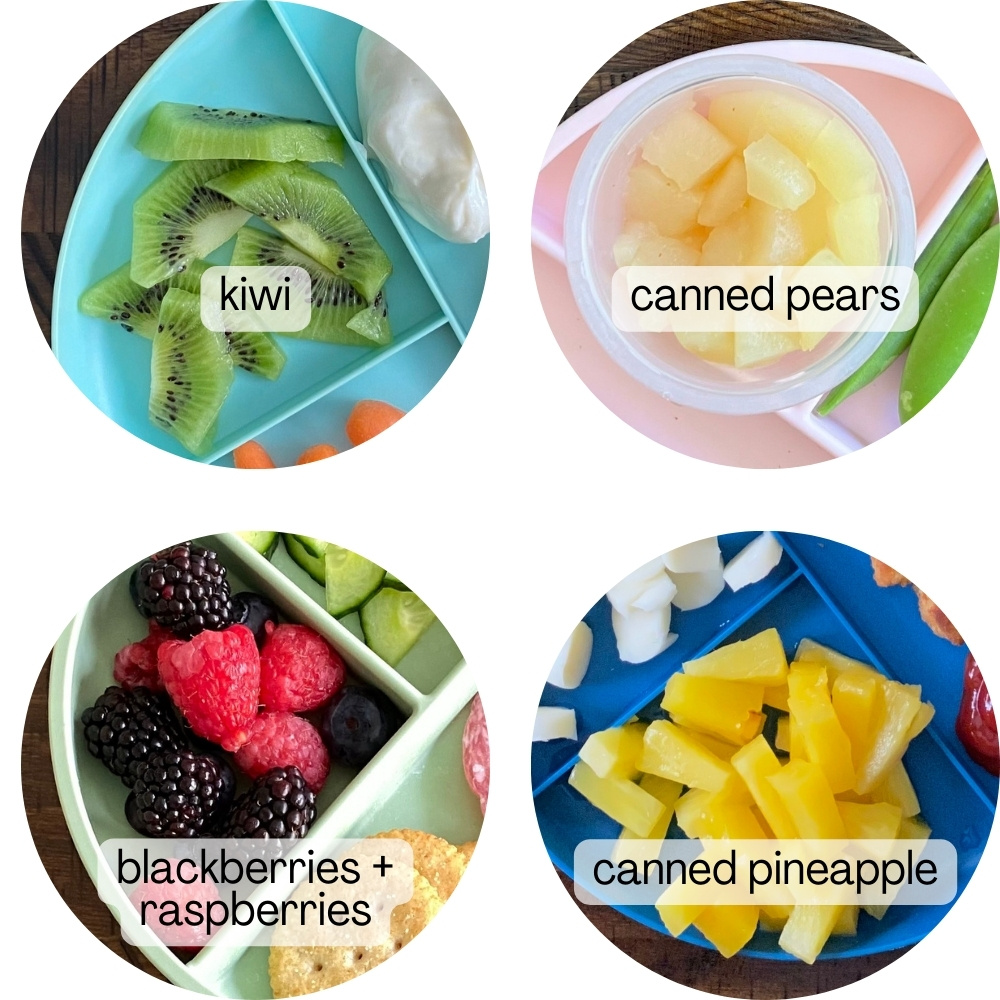 Thanks for stopping by! You might also like these recent related posts:
Pin now to save for later!