Posts may contain affiliate links. Please see Disclaimer and Disclosure page for more details.


A compilation of easy toddler lunch recipes perfect for busy moms! I'm a mom of three sharing some of my favorite quick, easy, and healthy homemade toddler lunch recipes and hope you can use these as inspiration.
Motherhood is challenging enough! Don't stress about lunch and try one of these quick and easy homemade toddler lunch recipes. Some of these could also be used for breakfast or dinner if needed as well (because lets be real, toddlers will eat mac & cheese anytime of the day!).
I'm just a real life toddler mom sharing recipes that my toddlers eat and love.
Toddler-Friendly Mac & Cheese w/ Peas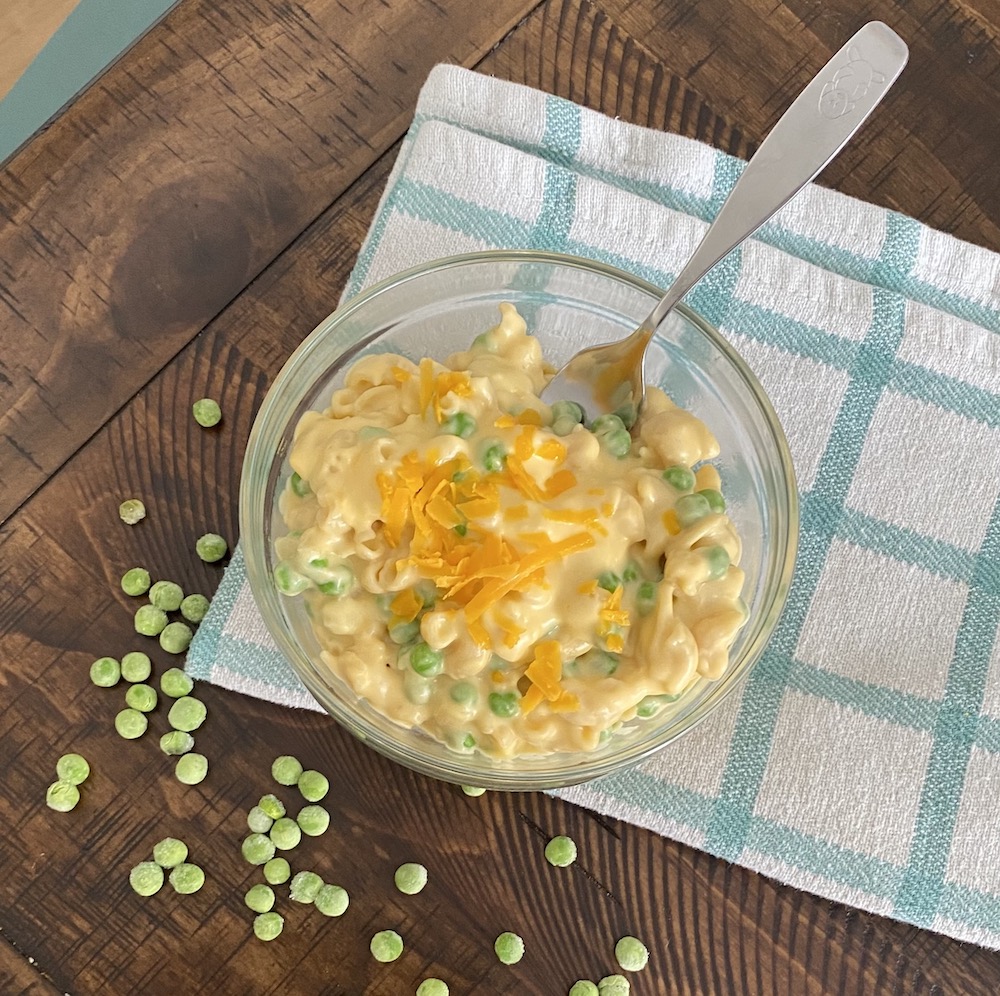 An easy and deliciously creamy homemade mac & cheese recipe made with greek yogurt for added protein and creaminess. Throw in peas for some added nutrients and this recipe is perfectly toddler-friendly!
You could also sub the peas for other veggies like spinach, carrots, or broccoli, but I do recommend keeping them unless your toddler is extremely picky (in that case, I would start small but work towards adding more and more of their veggie of choice).
Related post: 20 Easy Finger Food Toddler Lunch Ideas
Avocado Chicken Salad for Toddlers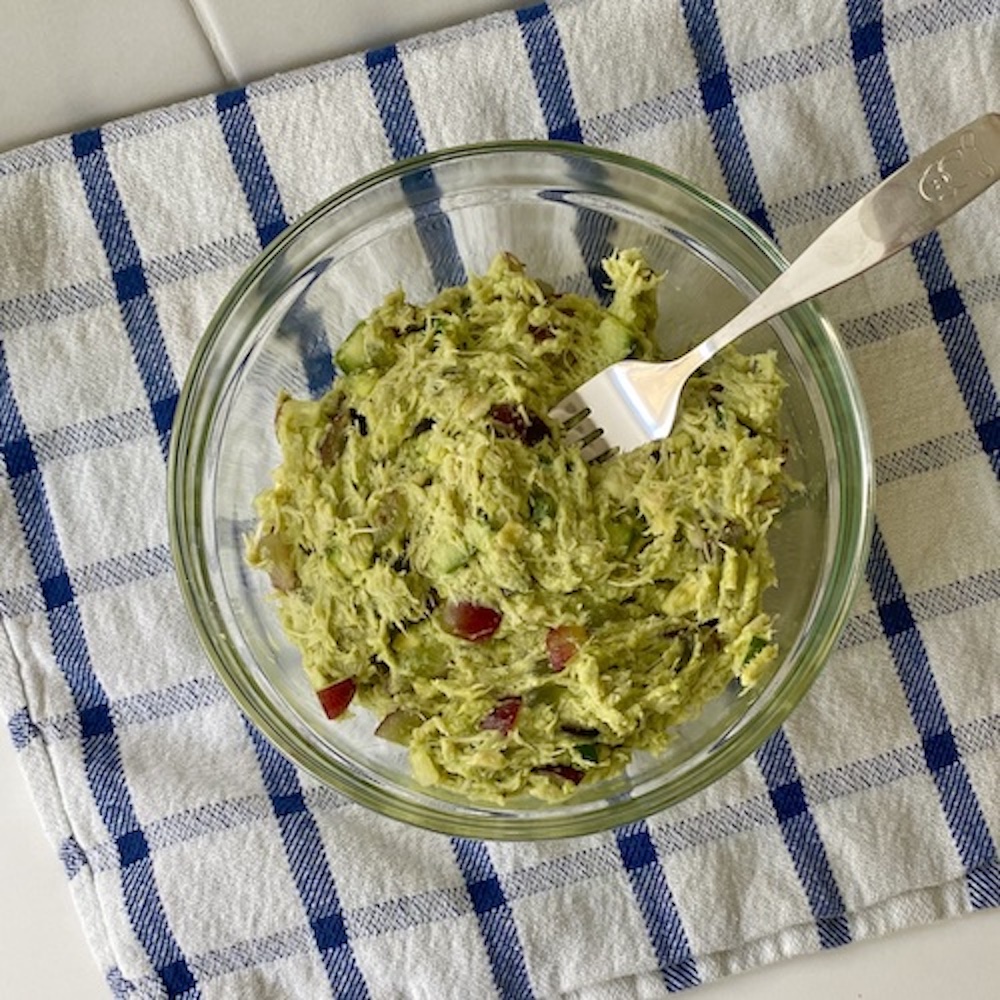 Mayo-Free Avocado Chicken Salad
A perfect option for dairy-free toddlers or egg-free toddlers, or if you are just trying to avoid mayo. I love that this recipe is so colorful and my toddlers love that it includes one of their favorite familiar fruits, grapes!
Just a few simple ingredients and multiple options for shredded chicken (canned, rotisserie, roasted, left-overs, ect.) make this recipe particularly quick and easy!
Favorite silicone suction plates: EZPZ Fun (they are dishwasher safe and non-toxic!)
Peanut Butter Strawberry Banana Toddler Quesadillas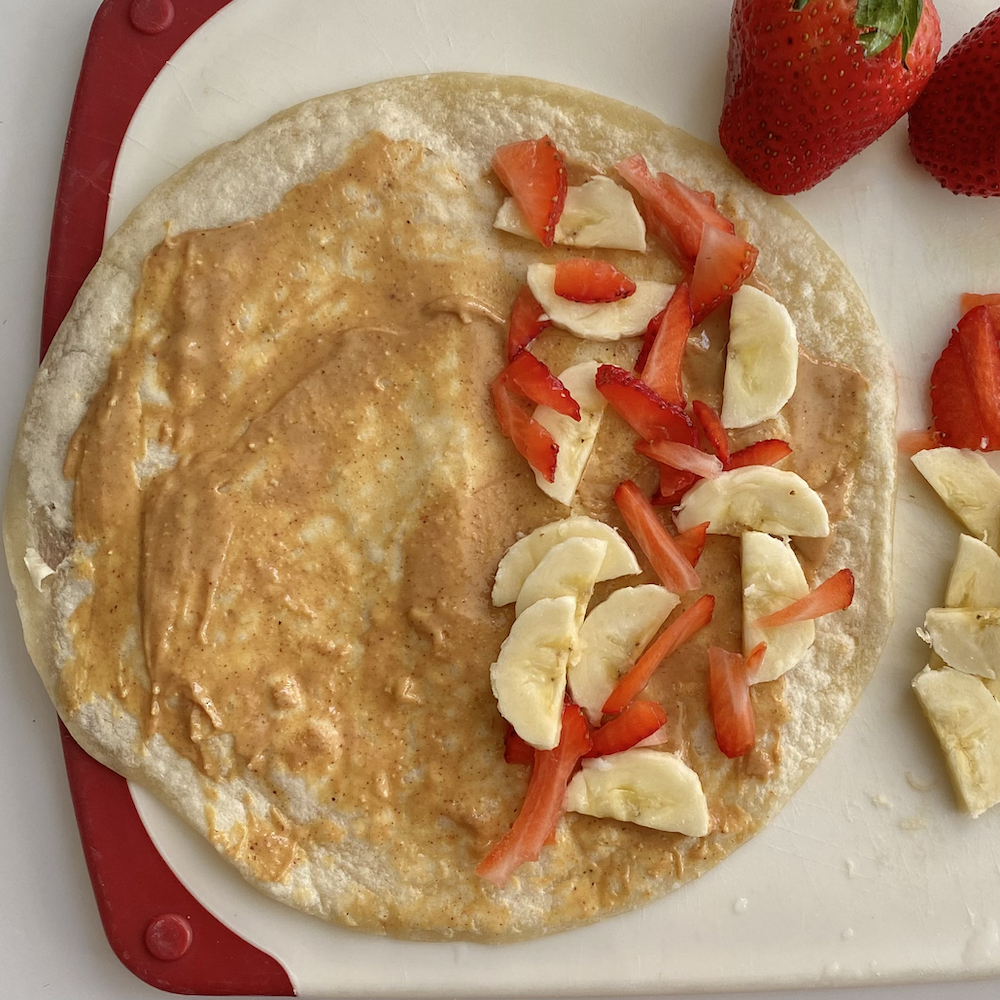 Toddler Peanut Butter Strawberry Banana Quesadillas
A fun way to mix up the normal pb&j sandwich or cheese quesadilla (both things that most toddlers love!). There are so many versatile options for using nut butter and fruit, but I find that a quesadilla is one of the easiest for my boys to eat.
I love that this one is sweet and savory with the nut butter, and includes plenty of protein and healthy fats. You could sub for different fruit based on what your toddler likes or what you have on hand.
Kid-Friendly Mini Pizza Bagels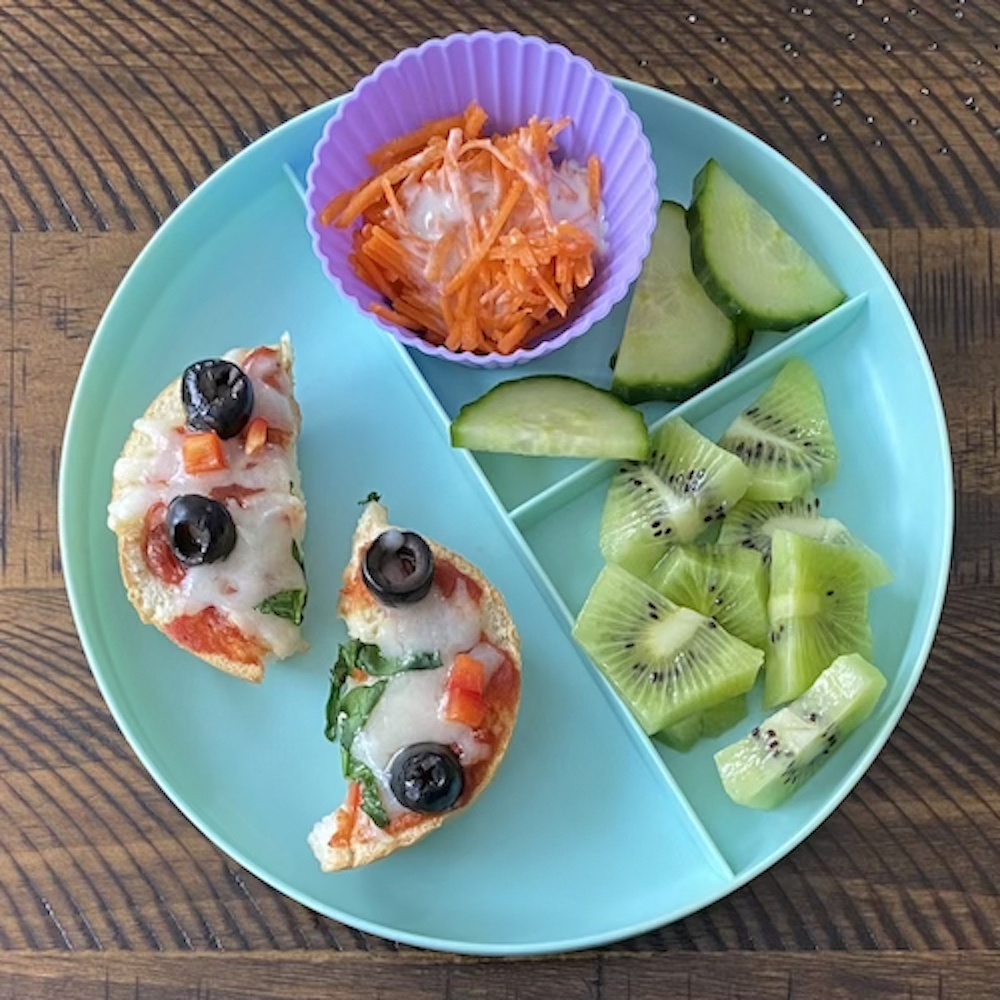 Kid-Friendly Mini Pizza Bagels
Pizza bagels (or bagel bites) are so easy to make at home! I love making them because then you can add your toddler's favorite toppings or use it as an opportunity to expose them to new foods as well.
This is also a fun one to let your kids get involved with and help with meal prep! My toddlers love to choose toppings and help put them on top of the mini pizzas.
Favorite affordable toddler plates: Pillowfort Divided Plates
Toddler Egg Salad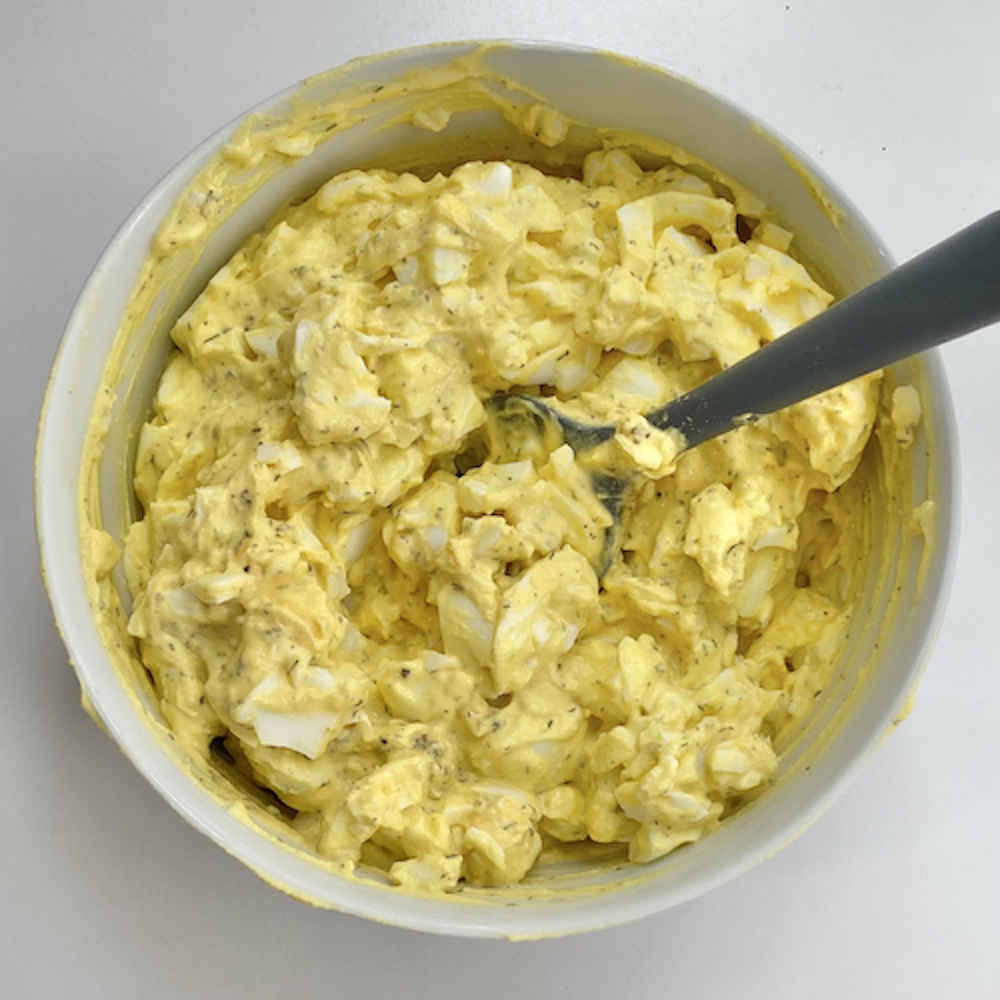 An easy recipe packed with protein! My kids love this by itself, as a dip with crackers, or as an egg salad sandwich. This recipe is mayo free and uses greek yogurt for extra protein and creaminess.
Egg salad could also be a great idea for your toddler's lunchbox or an on-the-go meal! Serve it as a sandwich to make it super easy.
Broccoli Cheese Pinwheels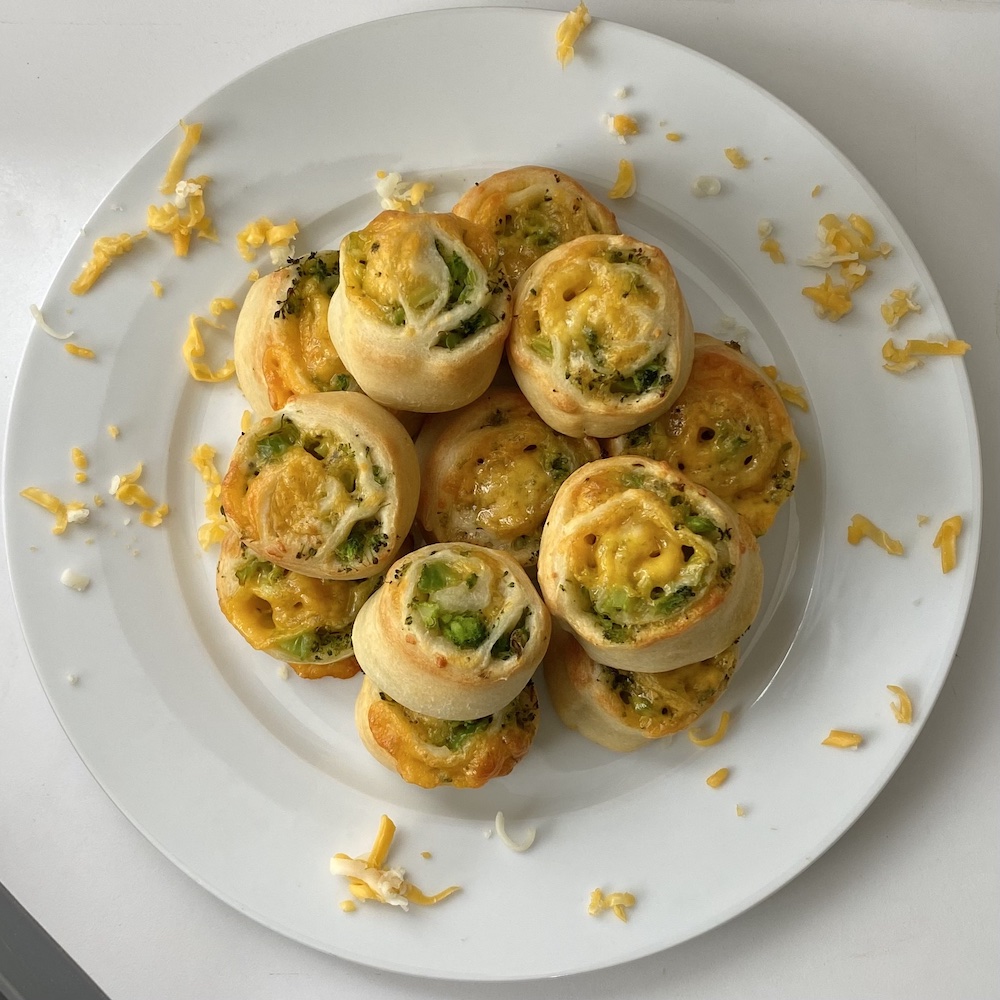 Kid-Friendly Broccoli and Cheese Pinwheels
A semi-homemade recipe using store bought pizza dough, broccoli, and shredded cheese! This recipe is super easy and uses just a few simple ingredients. It's also great for the whole family.
My boys love that these look so fun and I love that they are packed full of veggies. Serve this when you are looking for a warm lunch that can be thrown together quickly.
Related post: Lunch Ideas for 18 Month Olds
Toddler-Friendly Mini Breakfast Burritos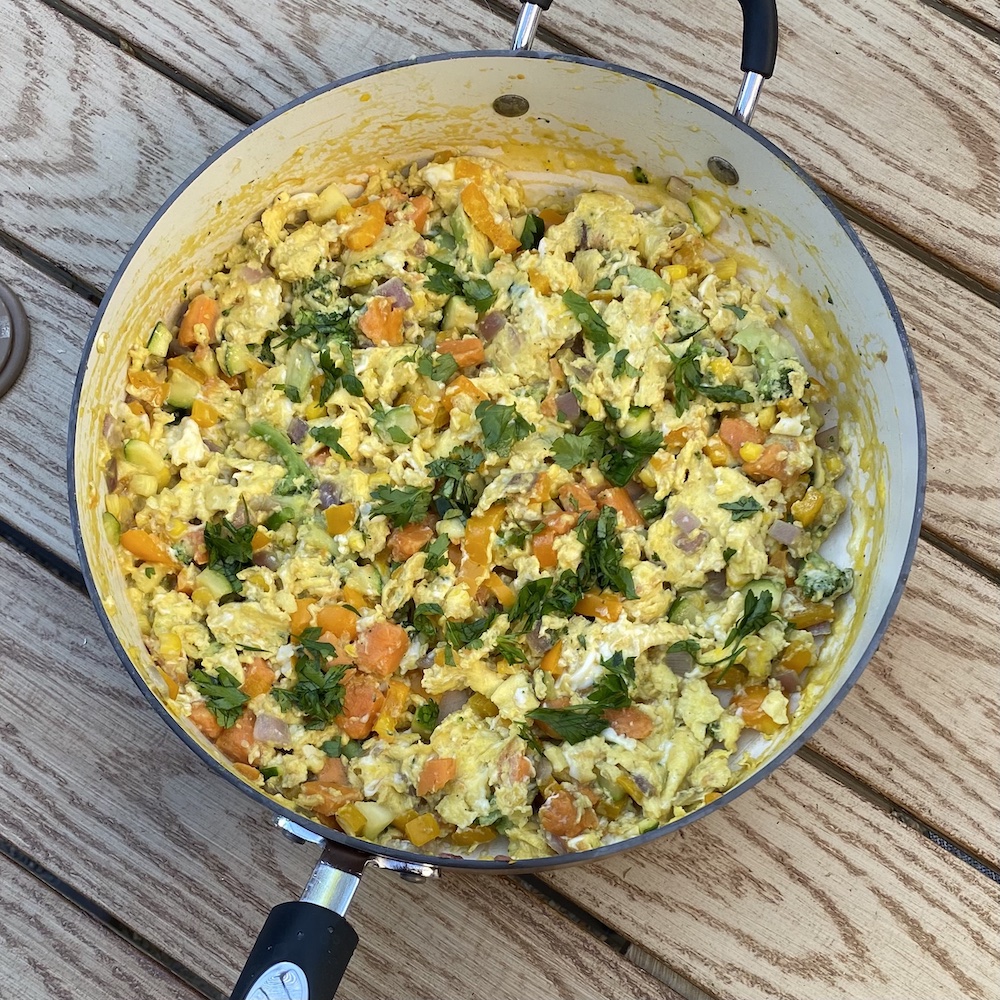 Toddler Breakfast Burrito with Veggies
Breakfast for lunch?! Sure thing! We also loving having breakfast for dinner and make these mini breakfast burritos often. Scramble eggs with your toddler's favorite toppings and veggies or use it as a chance to introduce your toddler to new foods.
If your toddler struggles with taking too big of bites, try a breakfast quesadilla instead! I love to serve these with sides for dipping like greek yogurt (or sour cream), guacamole, or salsa.
Thanks for stopping by! You might also like these recent related posts: